Wim Wenders, Desperado
Wim Wenders, Desperado
Germany, 2020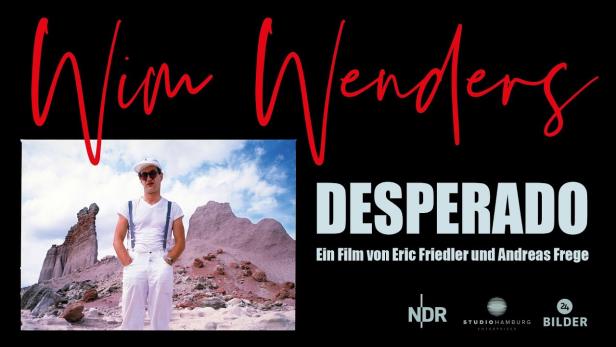 "Wings Of Desire" and "Buena Vista Social Club", "Paris, Texas" and "The State Of Things": Wim Wenders is considered one of the pioneers of New German Cinema and one of the most important and influential representatives of contemporary cinema. With never before shown archive material and extraordinary encounters with companions and contemporary witnesses such as Francis Ford Coppola, Willem Dafoe, Andie MacDowell, Hanns Zischler, Patti Smith and Werner Herzog, this documentary provides unique insights into the life and work of one of the most multifaceted artists of our times. Renowned documentary filmmaker Eric Friedler ("It Must Schwing. The Blue Note Story") and his co-director Andreas Frege were given the exclusive opportunity to portray Wenders for this film. From Dusseldorf to Paris, and all the way to the desert of Texas, the film traces iconic locations and decisive moments in Wenders' work as director, producer, photographer and author.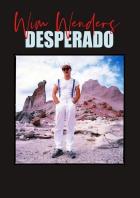 Powered by
Schauspieler:Wim Wenders, Francis Ford Coppola, Willem Dafoe, Werner Herzog, Patti Smith, Bruno Ganz, Andie MacDowell, Patrick Bauchau, Tom Farrell, Agnés Godard, Edward Lachman, Erika Pluhar, Amanda Plummer, Rüdiger Vogler, Donata Wenders, Hanns Zischler, Campino, Hark Bohm, Ry Cooder, Rainer Werner Fassbinder, Claire Denis, Dagmar Forelle, Dennis Hopper, Alexander Kluge, Franz Lustig, Jean-Paul Mugel, Robby Müller, Harry Dean Stanton, Laurens Straub

Regie:Campino, Eric Friedler

Kamera:Marian Engel, James Stolz, Thomas Schaefer

Autor:Eric Friedler

Musik:Sascha Heiny, Norbert Bartl, Christoph Klein
Für diesen Film gibt es leider keine Vorstellungen.