Find the Light
Find the Light
United Kingdom, 2021
A young victimized boy decides to confront his inner demons by drowning himself, and during the process finds purpose and meaning in his life.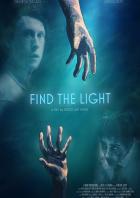 Kaufen & Leihen
Leider konnten wir keine Streaming-Angebote für Find the Light finden.
Schauspieler:George MacKay, Rhys Stone, Jaysol Doy, Seema Bowri, Amerjit Deu, Craig McGinlay, Keenan Munn-Francis, Spencer Allum, Finlay Vane Last, Harry Miller, Sarah Feldman, Luka Gusic, Ben Gonzales, Juwayriyya Khan, Aaron Ibn-Ibrahim, Mikolaj Wasowski, Josh Sales, Holly Causer

Regie:Matteo Strobelt, Abdullah Khan, Josh Sales, Merryn Rae Peachey

Kamera:Daniel Dayton, Zac Macaulay, James Poole

Autor:Abdullah Khan

Musik:Hollie Buhagiar, Michael F. Bates, Rufus Ambler, David Salvatierra
Für diesen Film gibt es leider keine Vorstellungen.