Hot Rod
Hot Rod
United States of America, 2007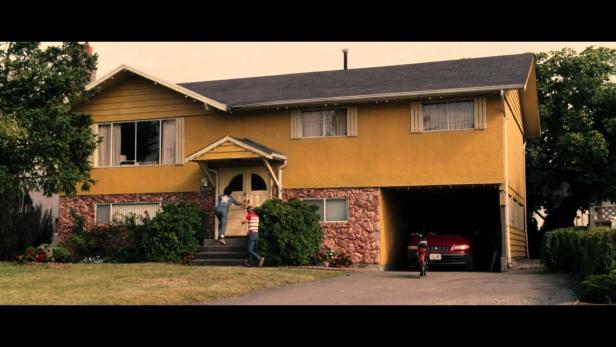 For Rod Kimball, performing stunts is a way of life, even though he is rather accident-prone. Poor Rod cannot even get any respect from his stepfather, Frank, who beats him up in weekly sparring matches. When Frank falls ill, Rod devises his most outrageous stunt yet to raise money for Frank's operation -- and then Rod will kick Frank's butt.
Powered by
Schauspieler:Andy Samberg, Jorma Taccone, Bill Hader, Danny McBride, Isla Fisher, Sissy Spacek, Ian McShane, Will Arnett, Chris Parnell, Chester Tam, Mark Acheson, Brittany Tiplady, Ken Kirzinger, Brittney Irvin, Alana Husband, Andrew Moxham, Terri O'Neill, Alvin Sanders, Chris Eastman, Paulo Ribeiro, Paul Herbert, Carly McKillip, Donavon Stinson, John Destry, Doug Abrahams, Frank C. Turner, Henry Michaels, Gillian Barber, Sammy Fattedad, William S. Taylor, Mi-Jung Lee, Carrie Ruscheinsky, Charlie Hope, Matthew Gallagher, Victoria Kampbell, Titan Toyish, Joshua Homme, Joseph Castillo, Alain Moschulski, Troy Van Leeuwen, Jesse Haddock, Ometa Gittens, Aaron Au, Brett Chan, John Burnside, Stephen Altman, Ryan Hess, Jennifer LaPlaca, Meghan K. Lees, Tom MacNeill, Elizabeth McCarthy, Marjorie Roden, Akiva Schaffer, Patricia Schaffer

Regie:Akiva Schaffer

Kamera:Andrew Dunn

Autor:Pam Brady, Pam Brady

Musik:Trevor Rabin
Für diesen Film gibt es leider keine Vorstellungen.