Myn Bala - Krieger der Steppe
Myn Bala
Kasachstan, 2012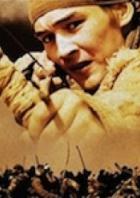 The film describes a critical period of Kazakh history, the first half of the XVIII century, when the unity and heroism of Kazakhs became the main force on the path to Kazakh independence in a war against the Dzhungars. Young warriors led by the brave hero Sartay defend their motherland along with elders. Sartay`s legendary army, known as "Myn bala", enters into the unequal struggle with a stronger enemy and changes the course of the war.
Powered by
Schauspieler:Kuralay Anarbekova, Aliya Anuarbek, Aliya Telebarisova

Regie:Akan Satayev

Kamera:Khasan Kydyraliyev

Autor:Muhammed Mamyrbekov, Jayik Sizdikov

Musik:Renat Gaisin
Für diesen Film gibt es leider keine Vorstellungen.