Friends from College
Friends from College
United States,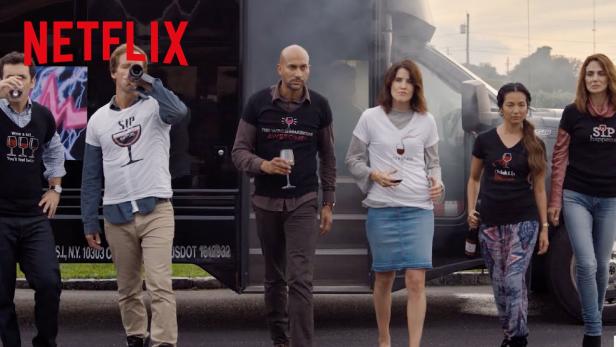 Bei "Friends from College" steht eine Clique im Mittelpunkt, die zusammen in Harvard studiert hat und deren Mitglieder mittlerweile um die 40 Jahre alt sind. Während die einen beruflich von ihrer Studienzeit an der Elite-Uni profitierten, landen die anderen einen Misserfolg nach dem nächsten. Gemeinsam sprechen sie über ihre Schicksale und versuchen, sich gegenseitig zu helfen. Laut Netflix soll ein "witziger Blick auf alte Freundschaften und vergangene romantische Beziehungen" gegeben werden, "gepaart mit einem Hauch Nostalgie geht es darüber hinaus um die Kunst, das Leben als Erwachsener zu meistern."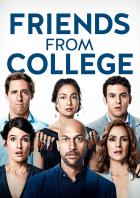 Staffeln / Episoden2 / 16
Min.30
Start07/14/2017
Kaufen & Leihen
Leider konnten wir keine Streaming-Angebote für Friends from College finden.
Lisa and Ethan move to New York, reconnect with old college friends and learn that some secrets are harder to keep than others.
Lisa's new career gets off to a dubious start. Meanwhile, Marianne prepares for a play and Ethan proves himself a less-than-stellar petsitter.
Facing a brutal deadline, Ethan brainstorms ideas for his Y.A. novel. Meanwhile, Sam, Lisa and Marianne meet some admirers out on the town.
Ethan and Lisa run the gauntlet to ensure their IVF is a success. Max and Felix celebrate a special occasion. Sam opens up.
Ethan organizes a wine-tasting trip for his wife and friends, but his perfectly planned excursion hits a few bumps in the road.
Tensions flare, suspicions grow and mics drop at a lavish wedding reception, where Ethan takes his new persona out for a spin.
Lisa makes a big decision, Ethan and Sam reminisce about old times, Nick plays a prank, and Max makes an awkward confession.
The gang gets together to celebrate Sam's 40th birthday, where Lisa suffers a crisis of conscience and Nick's announcement catches everyone off guard.