Edge of Tomorrow
Edge of Tomorrow
Australia, United States of America, 2014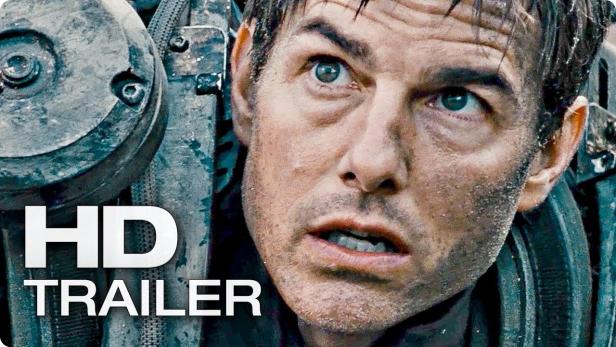 Major Bill Cage is an officer who has never seen a day of combat when he is unceremoniously demoted and dropped into combat. Cage is killed within minutes, managing to take an alpha alien down with him. He awakens back at the beginning of the same day and is forced to fight and die again... and again - as physical contact with the alien has thrown him into a time loop.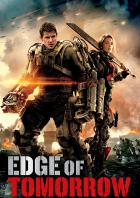 Kaufen & Leihen
| Anbieter | Resolution | Preis | |
| --- | --- | --- | --- |
| Google Play | 1080p | € 10.99 | Zum Angebot |
Schauspieler:Tom Cruise, Emily Blunt, Brendan Gleeson, Bill Paxton, Jonas Armstrong, Tony Way, Kick Gurry, Franz Drameh, Dragomir Mrsic, Charlotte Riley, Masayoshi Haneda, Terence Maynard, Noah Taylor, Lara Pulver, Madeleine Mantock, Assly Zandry, Sebastian Blunt, Beth Goddard, Ronan Summers, Aaron Romano, Usman Akram, Bentley Kalu, Mairead McKinley, Andrew Neil, Martin Hyder, Tommy Campbell, John Dutton, Harry Landis, Rachel Handshaw, Martin McDougall, Anna Botting, Jane Hill, Erin Burnett, Dany Cushmaro, David Kaye, Jackson

Regie:Doug Liman, Kim H. Winther, Simon Crane, Samantha C. Kirkeby, Lisa Vick, Sylvia Parker, Caroline Bowker, Carmen Tabanyi, Chris Carreras, Max Keene, Terry Madden, Joey Coughlin, Abby Mills, Lucy Cover, Cordelia Hardy, Luc Gavigan, Tamara King, Paul Sacks, Robert Madden, Tom Payton, Kiaran Murray-Smith, Fraser Fennell-Ball, Terence Madden, Jonny Eagle, Clare Glass, Holly Gardner, Sarah Jean Selway, Nick Laurence

Kamera:Dion Beebe, Angus Hudson, Peter Field, Tim Wooster, Damien Beebe, Julian Morson, David James, Jaap Buitendijk, Pete Romano, Peter Robertson, Adam Dale, Jon Webb, Ben Wilson, Alf Tramontin, Oliver Loncraine, Mark Moriarty, Stefan Stankowski, Olly Tellett, Robert Eberlein, Derek Walker, Paul Wheeldon, David Penfold, Alan Hall, Nick Ray, Tobias Eedy, David Cozens, Kevin Fraser, David Rist, Gary Hutchings, Toby Plaskitt, Sacha Jones, Simon Muir, Guy Bennett, Will Samuelson, Steve Pugh, Simon Hume, Luke Cairns, Keith Manning, Alex Bender, Dave Freeth, Leigh Gold, James Perry, Paul Snell, Anthony Benjamin, Simon King, Chris Clarke, Guillermo Gil Martin, Roland C. Phillips, Ian Speed, Alison Lai, James Paul Thomas, Jordan Halstead, Nick Thursby, Alex Finlayson, Alistair King, Harry Dibden, Katerina Diakoyanni, Luke Chisholm, Peter Olney, Kat Spencer, Ross Clark, Stanley A. Dellimore, Scott Eade

Autor:Christopher McQuarrie, Jez Butterworth, John-Henry Butterworth, Hiroshi Sakurazaka

Musik:Michael Higham, James Boyle, Peter Burgis, Christophe Beck, Julianne Jordan, Peter Gleaves, Patrick Savage, Leo Birenberg, Bjorn Ole Schroeder, Michael Fentum, Dominic Gibbs, Alistair Hawkins, Jason Swanscott, Robert Houston, Glen Gathard, Gareth Griffiths, Ben Meechan, Chris Burdon, James Shannon, Mark Taylor, Fernand Bos, Simon Chase, Allan Jenkins, Ryan Young, Zach Robinson, Nick Kray, Casey Stone, Stuart Wilson, Tim Davies, Dawn Gough, Kevin Penney, John Ashton Thomas, James Hyde, Andy Stallabrass, Craig Wild, Darren Rutter, Jordan Hale, Thomas Fennell, Richard Lovell
Für diesen Film gibt es leider keine Vorstellungen.