Hidden Figures
Hidden Figures
United States of America, 2016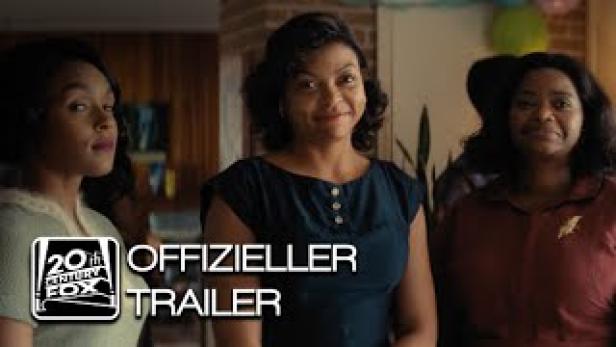 The untold story of Katherine G. Johnson, Dorothy Vaughan and Mary Jackson – brilliant African-American women working at NASA and serving as the brains behind one of the greatest operations in history – the launch of astronaut John Glenn into orbit. The visionary trio crossed all gender and race lines to inspire generations to dream big.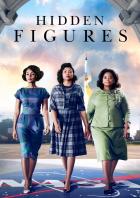 Schauspieler:Taraji P. Henson, Octavia Spencer, Janelle Monáe, Kevin Costner, Kirsten Dunst, Jim Parsons, Mahershala Ali, Glen Powell, Ariana Neal, Saniyya Sidney, Zani Jones Mbayise, Donna Biscoe, Olek Krupa, Aldis Hodge, Kimberly Quinn, Frank Hoyt Taylor, Lidya Jewett, Karan Kendrick, Jaiden Kaine, Kurt Krause, Ken Strunk, Selah Kimbro Jones, Tre Stokes, Corey Mendell Parker, Ashton Tyler, Alkoya Brunson, Ron Clinton Smith, Gregory Alan Williams, Maria Howell, Arnell Powell, Crystal Lee Brown, Tequilla Whitfield, Dane Davenport, Evan Holtzman, Travis Smith, Scott Michael Morgan, Chris Cavalier, Robert G. McKay, Rhoda Griffis, Karen Wheeling Reynolds, Kate Kneeland, Joe Knezevich, Paul Ryden, John Atwood, Jon Edwin Wright, Wilbur Fitzgerald, Michael Hartson, Bob Jennings, Gary Weeks, Afemo Omilami, Cullen Moss, Amy Tipton, Elijah Everett, Andre Pushkin, Randall Newsome, Joe Hardy Jr., Howie Johnson, David Kallaway, Addison Rose Melfi, Paige Nicollette, William Walker

Regie:Theodore Melfi, Gail Hunter, Jason Inman, Gary Marcus

Kamera:Mandy Walker, Jason Ellson, Hopper Stone, Micky Froehlich, Tony Rivetti, Larry Nielsen, Marc Casey, Louie Northern, Chris Birdsong, Matthew Kelly Jackson, Linton Flowers

Autor:Allison Schroeder, Theodore Melfi, Margot Lee Shetterly

Musik:Hans Zimmer, Benjamin Wallfisch, R.J. Kizer, David Betancourt, Erin Michael Rettig, Derek Vanderhorst, Derek Vanderhorst, Pharrell Williams, Steve Baine, Andy Nelson, Susan Dawes, Catherine Wilson, Richard Ford, Wayne Lemmer, Wayne Lemmer, Phil Barrie, Christine Sirois, Chris Navarro, Helen Luttrell, Matthew Nicolay, Mark Wilkening, Peter Persaud, Luke Schwarzweller, Brian Bair, David J. Krystal
Für diesen Film gibt es leider keine Vorstellungen.