Urban Ghost Story
Urban Ghost Story
GB, 1998
Described by Variety as "Ken Loach meets The Exorcist", Urban Ghost Story is a contemporary ghost story set in a Glasgow tower block.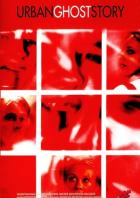 Co-written and directed by Genevieve Jolliffe, it follows the uncanny experiences of 12-yearold Lizzie, who after almost dying in car crash, begins to experience poltergeists, possession and the interest of parapsychologists. Joliffe fielded responses from financiers including "who's directing? She can't do it, she has no experience" and "what about [producer] Chris Jones directing instead, then we'd finance it". But she'd had "experiences with the paranormal, my grandmother was a medium and I loved horror". Joliffe persevered and made the film, which went on to win a number of festival awards.
Powered by
Schauspieler:Jason Connery, Stephanie Buttle, Heather Ann Foster

Regie:Geneviève Jolliffe
Für diesen Film gibt es leider keine Vorstellungen.