Lean on Pete
Lean on Pete
United Kingdom, 2018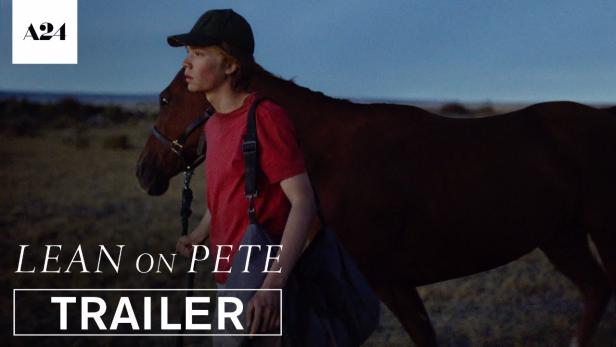 Charley Thompson, a teenager living with his single father, gets a summer job working for horse trainer Del Montgomery. Bonding with an aging racehorse named Lean on Pete, Charley is horrified to learn he is bound for slaughter, and so he steals the horse, and the duo embark on an odyssey across the new American frontier.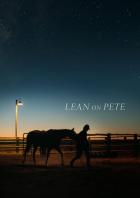 Powered by
Schauspieler:Charlie Plummer, Steve Zahn, Steve Buscemi, Chloe Sevigny, Travis Fimmel, Amy Seimetz, Frank Gallegos, Lewis Pullman, Justin Rain, Bob Olin, Julia Prud'homme, Alison Elliott, Jason Beem, Tolo Tuitele, Ayanna Berkshire, Connor Brenes, Kurt Conroyd, Dennis Fitzpatrick, Rusty Tennant, Jason Rouse, Teyah Hartley, Dana Millican, Heath Lourwood, Rachael Perrell Fosket, Joseph Bertót, Francisco Diego Garcia, Chris Ihlenfeldt, P.E. Ingraham, Kyle Stoltz

Regie:Ime Etuk, Andrew Haigh, Janet Beeson, Antonio Graña, Kathleen Campbell

Kamera:Scott Patrick Green, Magnus Nordenhof Jønck, Nils Benson, Noah Dille, William Clouter, Michael Crockett, David Parson, Peter Parson, Oliver Schaal

Autor:Andrew Haigh, Willy Vlautin

Musik:Patrick Ghislain, Per Boström, Christer Melén, Julien Naudin, Joakim Sundström, Christian Dolan, Matthew Skelding, Chris Navarro, Connie Farr, Creed Spencer, James Edward Baker
Für diesen Film gibt es leider keine Vorstellungen.