Colony
Colony
United States,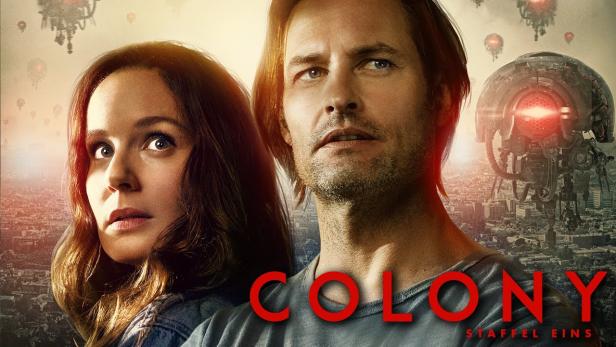 In "Colony" ist das Überleben der gesamten Menschheit bedroht. In dieser Zeit muss eine Familie schwierige Entscheidungen treffen, um diese Zeit gemeinsam zu überstehen. Angesiedelt ist das Drama in Los Angeles, das von einer Übermacht belagert wird. Während manche Einwohner mit den neuen Machthabern kollaborieren, kämpfen andere als Rebellen für ihre Freiheit.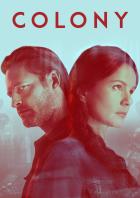 Staffeln / Episoden3 / 36
Min.43
Start01/14/2016
Kaufen & Leihen
Leider konnten wir keine Streaming-Angebote für Colony finden.
Schauspieler:Josh Holloway, Sarah Wayne Callies, Tory Kittles, Peter Jacobson, Alex Neustaedter, Isabella Crovetti, Jacob Buster

Regie:Carlton Cuse, Ryan Condal, Wes Tooke
Während Will zur Rettung seines Sohnes sogar die Zusammenarbeit mit den Besatzern in Betracht zieht, gewinnt die Widerstandsbewegung an Stärke. Sie sind nicht allein…
The city of Los Angeles has been occupied by an unknown force. Former FBI agent Will Bowman and his wife Katie are separated from their son during the invasion, and are willing to do anything to be reunited with him. When they are offered a chance to get their son back by collaborating with the occupational government, Will and Katie find themselves faced with the toughest decision of their lives.
Will faces unforeseen challenges on his first day at his new job. Katie receives her first assignment. Maddie reconnects with an old acquaintance. Carlos pays the price for Will's collaboration.
Katie's first mission forces her to question her commitment to the cause. Will's search for Geronimo doesn't sit well with the resistance. Bram's girlfriend shares a secret with him.
Will continues to earn the respect of his new colleagues, but when his home comes under an attack, everyone is a suspect- even those closest to him. Meanwhile, Maddie finds a way in to the upper echelon.
Geronimo's identity is revealed. Will begins to question Katie's loyalties. Bram finds his way into a secret world. Snyder sees an opportunity to improve his standing.
A resistance operation traps Will, Katie and Snyder in the Yonk and tests their allegiances.
Will hunts the resistance, bringing him closer to learning his wife's secret. Katie feels cut off from her family and her cell. Maddie is caught up in Green Zone intrigue.
A high-ranking Resistance member is ready to cut a deal. Katie receives a second chance. Bram proposes a risky journey outside the colony walls.
Will wants his family out from under the occupation. Katie and Broussard plot a major operation. Snyder tries to protect his office. Maddie makes a bold political move.
The Resistance kidnaps a high-value target. The L.A. bloc is placed on lockdown.