Die Muse
The Muse
USA, 1998
In Momenten künstlerischer Krisen hilft manchmal nur noch eine Inspiration des Himmels. Genau die fehlt Drehbuchautor Steven Phillips - Sharon Stoneals soll da inspirieren.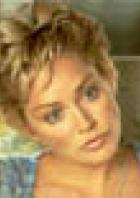 In Momenten künstlerischer Krisen hilft manchmal nur noch eine Inspiration des Himmels. Genau die fehlt Drehbuchautor Steven Phillips (Albert Brooks), der unter einer Schreibblockade leidet. Als Steven auch noch seinen Job verliert, wendet er sich an den erfolgsverwöhnten Autor Jack (Jeff Bridges). Der erzählt ihm von Sarah (Sharon Stone), einer Muse, die ihn immer wieder inspiriert. Sie ist eine der neun Töchter des griechischen Gottes Zeus und hat sich in Hollywood niedergelassen. Jack vermittelt ein Treffen mit ihr. Und als diese dann tatsächlich vor dem Haus der Phillips steht, sind Steven zwei Dinge klar - erstens: Guter Rat ist teuer, und zweitens: Sein ruhiges Leben hat ein Ende!

Eine spritzige Komödie aus der Feder von Albert Brooks mit Gastauftritten von James Cameron, Martin Scorsese, Rob Reiner, Jennifer Tilly, Cibyll Shepherd und Lorenzo Lamas.Der gleichnamige Soundtrack zu Albert Brooks DIE MUSE ist von keinem Geringeren geschrieben als Elton John und Bernie Taupin. Als Johns Freundin Sharon Stone ihn mit Albert Brooks bekannt machte, freute er sich sehr, denn er ist ein großer Fan von Brooks. Das Resultat: Innerhalb kürzester Zeit war man sich einig, dass Elton John den Soundtrack für den Film schreiben sollte. 97 Minuten

She has the lineage of a goddess, a touch of the diva, good story sense, the basic instincts of a freeloader, and the look of love. When she was made, the mold was broken. Who is this woman? 100% pure Muse. Only on Mount Olympus? Hardly -- the cell phone reception up there is so erratic. Only in Hollywood!

The Muse is the new film from one of America's premiere humorists, Albert Brooks. Writer/director Brooks brings his incisive wit and social satire (seen and heard in Mother, Defending Your Life, Lost in America, Modern Romance, and Real Life) to the telling of a timeless tale, set in present-day Los Angeles.

One fine night, Hollywood screenwriter Steven Phillips (Albert Brooks) basks in the honor of a humanitarian award, presented to him at a black-tie dinner as his proud wife Laura (Andie MacDowelbpand daughters look on. One crappy morning later, a junior studio executive is telling Steven that he's lost his creative edge, and releases Steven from his contract. Steven's confidence is shaken: he wants to work, but how can he, if word is out that he's over?

Desperately seeking counsel, Steven visits his friend, enviably successful screenwriter Jack Warrick (Jeff Bridges), at Jack's Bel Air estate. Jack confides to Steven that he himself was inspired to his ongoing success. Not by a muse, but by a Muse. Steven is incredulous as Jack tells him of Sarah (Sharon Stone), one of the nine daughters (The Muses) of the god Zeus (of Greek mythology fame). The Muses inspire creativity -- and one, Sarah, has alighted in Hollywood. Steven is soon consumed by the prospect of becoming one of Sarah's clients. As a favor, Jack agrees to set up a meeting between Sarah and Steven.

The meeting, held in a guest house where Sarah is staying, gets off to a shaky start, but Sarah soon puts Steven at ease. In her capacity as Muse, Sarah explains, she does not do any actual work herself, but helps filmmakers get in touch with their own inner creativity. Sarah agrees to take Steven on as a client, but not before detailing her needs: food, lodging, car and driver, 24-hour access to Steven by phone, etc. Perks notwithstanding, Steven, impatient to get inspired, eagerly closes the deal. Closer to home, despite her misgivings, Laura accepts Sarah into the Phillips household. As Steven's wife and Muse become fast friends, he realizes that their lives and work will never be the same again.
Powered by
Schauspieler:Albert Brooks, Sharon Stone, Andie MacDowell, Jeff Bridges, Mark Feuerstein, Steven WrightBradley Whitford, Mario Opinato, Dakin Matthews, Concetta Tomei, James Cameron, Martin Scorsese, Cybill Shepherd, Jennifer Tilly

Regie:Albert Brooks, Monica Johnson

Autor:Albert Brooks

Musik:Elton John
Für diesen Film gibt es leider keine Vorstellungen.