Dinner for Schmucks
Dinner for Schmucks
United States of America, 2010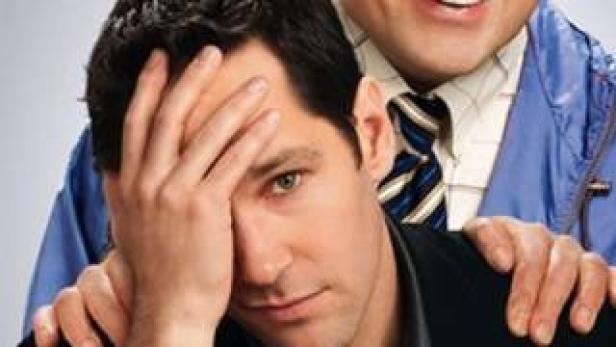 Rising executive Tim Conrad works for a boss who hosts a monthly dinner in which the guest who brings the biggest buffoon gets a career-boost. Tim plans on not attending until he meets Barry, a man who builds dioramas using stuffed mice. Barry's blundering but good intentions send Tim's life into a downward spiral, threatening a major business deal and possibly scuttling Tim's engagement to his fiancee.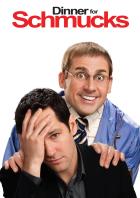 Powered by
Schauspieler:Steve Carell, Paul Rudd, Zach Galifianakis, Jemaine Clement, Stephanie Szostak, Lucy Punch, Bruce Greenwood, David Walliams, Ron Livingston, Larry Wilmore, Kristen Schaal, P. J. Byrne, Andrea Savage, Nick Kroll, Randall Park, Lucy Davenport, Chris O'Dowd, Jeff Dunham, Octavia Spencer, Patrick Fischler, Rick Overton, Eric Winzenried, Nicole LaLiberte, Maria Zyrianova, Alex Borstein, Blanca Soto

Regie:Jay Roach, Brian Relyea, Diane Durant, Josh King, Marcei A. Brown

Kamera:Jim Denault, Geoffrey Haley, Geoffrey Haley, Rodney Taylor, Merie Weismiller Wallace, Gregory Irwin, David Eubank, Patrick Rousseau, John Garrett, Doug Oh, Christopher Crivier, John F. Cassidy, Jerry Patton, Byron McCulloch, Greg Kurtz, Fred Troesken, Juan Frausto Jr., Niel Williams

Autor:Francis Veber, Francis Veber, David Guion, Michael Handelman

Musik:Theodore Shapiro, Michael O'Farrell, Greg Zimmerman, Andy Koyama, Greg Steele, Chris Carpenter, Thomas S. Drescher, Ken McLaughlin, Scott Jacobs
Für diesen Film gibt es leider keine Vorstellungen.