A Woman of Substance
A Woman of Substance
United Kingdom, United States,
A Woman of Substance is a British/American television miniseries, produced in 1984. It is based on the 1979 book of the same name by the author Barbara Taylor Bradford.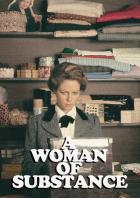 Staffeln / Episoden2 / 12
Min.290
Start11/26/1984
Kaufen & Leihen
Leider konnten wir keine Streaming-Angebote für A Woman of Substance finden.