Spanglish
Spanglish
United States of America, 2004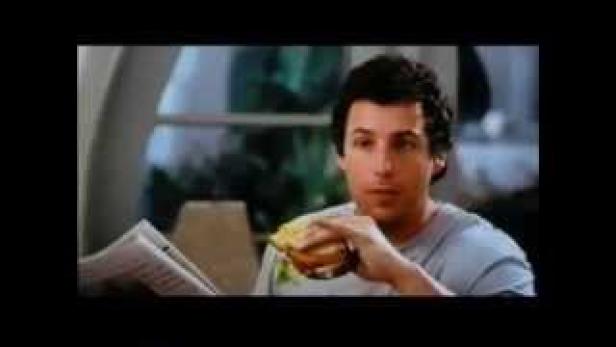 Mexican immigrant and single mother Flor Moreno finds housekeeping work with Deborah and John Clasky, a well-off couple with two children of their own. When Flor admits she can't handle the schedule because of her daughter, Cristina, Deborah decides they should move into the Clasky home. Cultures clash and tensions run high as Flor and the Claskys struggle to share space while raising their children on their own, and very different, terms.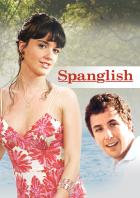 Powered by
Schauspieler:Adam Sandler, Téa Leoni, Paz Vega, Cloris Leachman, Shelbie Bruce, Sarah Steele, Ian Hyland, Victoria Luna, Cecilia Suárez, Ricardo Molina, Brenda Canela, Eddy Martin, Sarah Hyland, Spencer Locke, Liz Carey, Nicole Nieth, Jamie Kaler, James Lancaster, Philip Rosenthal, Angela Goethals, Sean Smith, Jonathan Hernandez, Thomas Haden Church

Regie:James L. Brooks, Aldric La'Auli Porter, Bruce A. Block, Kristen Ploucha, Larry Leahy, Sharron Reynolds-Enriquez, David Hyman, Jeani Harris-Olivieri

Kamera:John Seale, Clyde E. Bryan, George Billinger III, Bob Marshak, Phil Pastuhov, Tommy Lohmann, Edward Hohman, Glen Purdy

Autor:James L. Brooks, Alfonso Gomez-Rejon

Musik:Hans Zimmer, Bob Badami, Scott G.G. Haller, Goro Koyama, Henning Lohner, Blake Neely, Galen Goodpaster, Joseph F. Brennan, Richard Kite, Michael Haight, Bruce Fowler, David V. Butler, Melissa Muik, Larry Kemp, Alison Fisher, Bill Burns, Howard London, Thomas Causey, Dennis Drummond, Kim Drummond, Elliot Lurie, Alan Meyerson, Mark Yardas, Matthew McKenzie
Für diesen Film gibt es leider keine Vorstellungen.