Bounty Killer
Bounty Killer
United States of America, 2013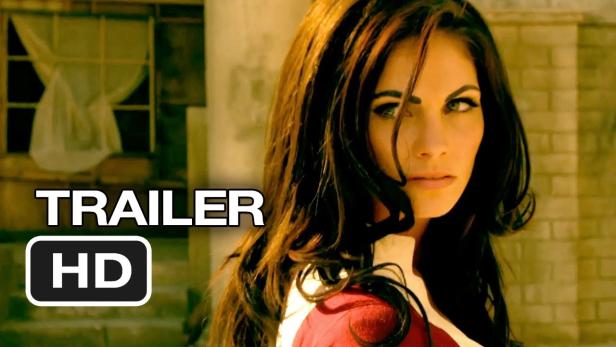 It's been 20 years since the corporations took over the world's governments. Their thirst for power and profits led to the Corporate Wars, a fierce global battle that laid waste to society as we know it. Born from the ash, the Council of Nine rose as a new law and order for this dark age. To avenge the corporations' reckless destruction, the Council issues death warrants for all white collar criminals. Their hunters—the bounty killer. From amateur savage to graceful assassin, the bounty killers now compete for body count, fame and a fat stack of cash. They're ending the plague of corporate greed and providing the survivors of the apocalypse with retribution. These are the new heroes. This is the age of the BOUNTY KILLER.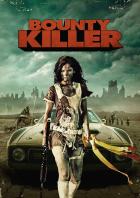 Powered by
Schauspieler:Matthew Marsden, Kristanna Loken, Christian Pitre, Alexa PenaVega, Gary Busey, Barak Hardley, Beverly D'Angelo, Abraham Benrubi, Eve, Kevin McNally, Jolene Andersen, Chasty Ballesteros, Ivar Brogger, Will Collyer, Jessica Meraz, Soon Hee Newbold, Mindy Robinson, Alex Scolari, Tyra Colar, Cham, Jeff Meacham, Matthew Willig

Regie:Henry Saine, Roger Melvin, Bill Palmer, Sandee Salas, Marlon 'Goose' Wall

Kamera:George Peters, Joe Tamel, Tristan Nyby, Alex Simon, Alexandra Cason, David Michael Conley, Angela Ortner, Shaun Giordano, Matty Lim, Nikki Gray, Carlos Chavez, Stuart Lock, Justin Hernandez, Lacey Joy, Jeremy Hayward

Autor:Henry Saine, Jason Dodson, Jason Dodson, Colin Ebeling

Musik:Greg Edmonson, Ian Blackman, Bridget Farrington, Walter New, Walter New, Donald Lucas, Luke Lucas, Stephen P. Robinson, Veronica Kahn, Tareek Young, Wesley Dewberry, Seth Cooper
Für diesen Film gibt es leider keine Vorstellungen.