The Etruscan Smile
The Etruscan Smile
United States of America, 2019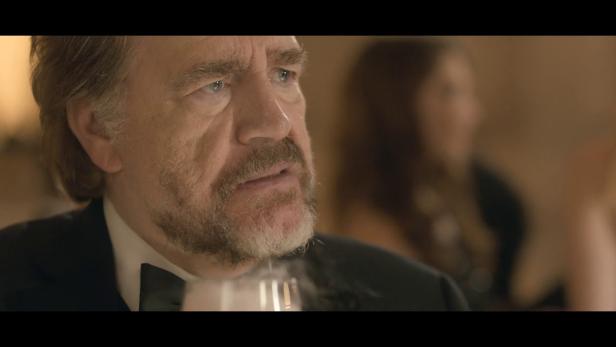 Rory MacNeil, a rugged old Scotsman, reluctantly leaves his beloved isolated Hebridean island and travels to San Francisco to seek medical treatment. Moving in with his estranged son, Rory sees his life transformed through a newly found bond with his baby grandson.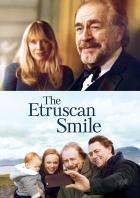 Schauspieler:Brian Cox, Rosanna Arquette, J.J. Feild, Thora Birch, Peter Coyote, Tim Matheson, Josh Stamberg, Treat Williams, Clive Russell, Emanuel Cohn, Gail Gamble, Vanessa Ross, Sandra Santiago, Teresa Navarro, Juliana Long Tyson, Ramsey Hanchette, Anthony Snow, Boston Rush Freeman, Jeanne Young, Christina July Kim, Natalie Stephany Aguilar, Shauna Richardson, Paulo Benedeti, Sandra Dee Richardson, Steve Warky Nunez, Gretchen Klein, Etienne Vick, Rick Lasquete, Talon Crow, John Demakas, Kelly S. King, Brook Edward Penca, Baily Hopkins, Barnaby Falls, Julie Ow, Jeff Mosley, Steven Wiig, Mel Powell, Neil O'Neill, Stephanie Johnston, Ray Medved, Shannon Lujan, Rick Camp, Theodore Carl Soderberg, Isabella Peregrina, Rupinder Nagra, Kelli McCrann, Hayley Gagner, Alan Chu, Rose Wise, Molly Shaiken, Linda Joy Henry, Marika Casteel, Thomas Dalby, Katiana Upton, April Lind, Thomas W. Stewart, John Lobato, Anthony Puah, Mary Lu Marr, Rick Richardson, Aeron Macintyre, Lena Avgust, Pamela Finney, Ken Venzke, Sean Kathryn O'Connor, Samuel Baca, Michael T Stewart, Ken Thrift, James J. Der Jr., Steven Jon Nichols, Alexander Hero, Anastassia Tchibissova, Emily Matheny, Patrick Engler, Lia Wilbourn, Liam Davis

Regie:Mihal Brezis, Oded Binnun

Autor:Michael McGowan, Michal Lali Kagan, Sarah Bellwood

Musik:Haim Frank Ilfman
Für diesen Film gibt es leider keine Vorstellungen.