Forrest Gump
Forrest Gump
United States of America, 1994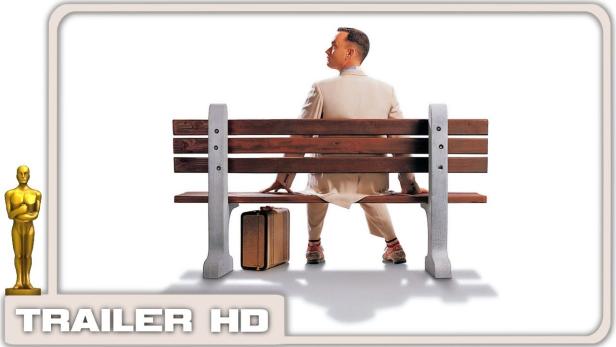 A man with a low IQ has accomplished great things in his life and been present during significant historic events—in each case, far exceeding what anyone imagined he could do. But despite all he has achieved, his one true love eludes him.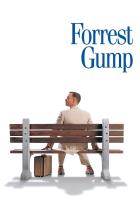 Schauspieler:Tom Hanks, Robin Wright, Gary Sinise, Mykelti Williamson, Sally Field, Michael Conner Humphreys, Hanna Hall, Haley Joel Osment, Siobhan Fallon Hogan, Afemo Omilami, Peter Dobson, Sonny Shroyer, George Kelly, Sam Anderson, Margo Moorer, Christopher Jones, Kevin Mangan, Brett Rice, Daniel C. Striepeke, David Brisbin, Kirk Ward, Marlena Smalls, Kitty K. Green, Mark Matheisen, Al Harrington, Joe Washington, Jed Gillin, Don Fischer, Matt Wallace, Mike Jolly, Michael Kemmerling, John Voldstad, Daniel J. Gillooly, Michael Burgess, Steven Griffith, Michael McFall, Byron Minns, Steve DeRelian, Bonnie Ann Burgess, Stephen Bridgewater, John William Galt, Isabel Rose, Richard D'Alessandro, Kevin Davis, Michael Jace, Geoffrey Blake, Vanessa Roth, Emily Carey, Dick Cavett, Tiffany Salerno, Marla Sucharetza, Joe Alaskey, Lazarus Jackson, Matt Rebenkoff, Nora Dunfee, Hallie D'Amore, Michael Mattison, Charles Boswell, Timothy McNeil, Bob Penny, Greg Brown, Troy Christian, Bryan Hanna, Zach Hanner, Aaron Michael Lacey, Jacqueline Lovell, Brendan Shanahan, William Shipman, Robb Skyler, Mary Ellen Trainor, Kurt Russell, Jeffrey Winner, Bob Harks

Regie:Robert Zemeckis, Steve Starkey, Bruce Moriarty, Susan Malerstein, Lennie Appelquist, Eric Tignini

Kamera:Don Burgess, David M. Dunlap, Phillip V. Caruso, Jeff 'Moose' Howery, Sam Taybi, Chris Squires, Patrick B. O'Brien, John Gazdik, Richard A. Kelley, Ismael Araujo Jr., Chris Johnson, Joe Fulmer, John 'Jay' Devlin, Tom West

Autor:Winston Groom, Eric Roth, Erik TIemens

Musik:Alan Silvestri, Alan Silvestri, Gloria S. Borders, Dennie Thorpe, Tony Eckert, William Ross, Randy Thom, William B. Kaplan, Earl Sampson, Phil Benson, Kenneth Karman, Robert Shoup, Dianna Stirpe, Ewa Sztompke, Marian Wilde, Dennis S. Sands, Sue Fox, E. Larry Oatfield, Claire Sanfilippo, Tom Barwick, Clare C. Freeman, David Franklin Bergad, Jonathan Gaynor, Christiane Steffen
Für diesen Film gibt es leider keine Vorstellungen.