Frost/Nixon
Frost/Nixon
United States of America, 2008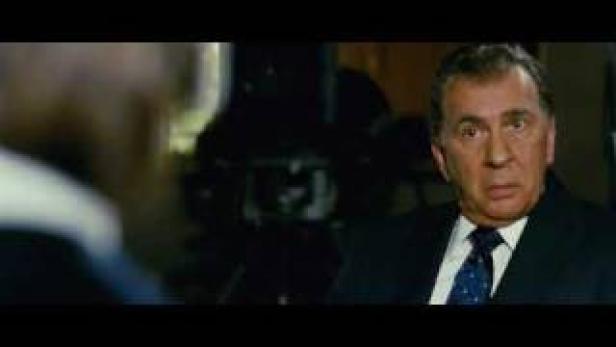 For three years after being forced from office, Nixon remained silent. But in summer 1977, the steely, cunning former commander-in-chief agreed to sit for one all-inclusive interview to confront the questions of his time in office and the Watergate scandal that ended his presidency. Nixon surprised everyone in selecting Frost as his televised confessor, intending to easily outfox the breezy British showman and secure a place in the hearts and minds of Americans. Likewise, Frost's team harboured doubts about their boss's ability to hold his own. But as the cameras rolled, a charged battle of wits resulted.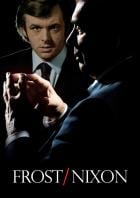 Schauspieler:Michael Sheen, Frank Langella, Kevin Bacon, Sam Rockwell, Matthew Macfadyen, Oliver Platt, Rebecca Hall, Toby Jones, Andy Milder, Kate Jennings Grant, Gabriel Jarret, Jim Meskimen, Patty McCormack, Geoffrey Blake, Clint Howard, Rance Howard, Gavin Grazer, Simon James, Eloy Casados, Jay White, Wil Albert, Keith MacKechnie, Penny L. Moore, Mark Simich, Janneke Arent, Jenn Gotzon Chandler, Eddie Napolillo

Regie:Ron Howard, Sherry Gallarneau

Kamera:Salvatore Totino, Ralph Nelson Jr., Andrew Rowlands

Autor:Peter Morgan, Peter Morgan

Musik:Hans Zimmer, Daniel Pinder, Kathy Nelson
Für diesen Film gibt es leider keine Vorstellungen.