True Romance
True Romance
United States of America, 1993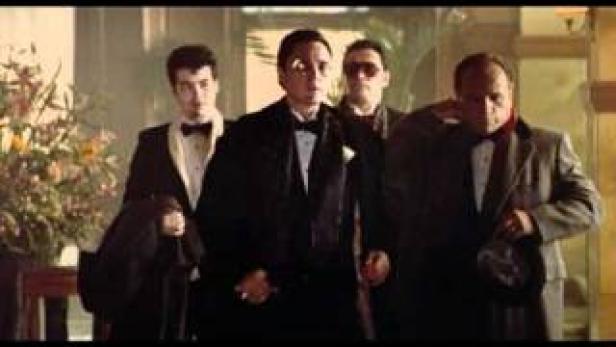 Clarence marries hooker Alabama, steals cocaine from her pimp, and tries to sell it in Hollywood, while the owners of the coke try to reclaim it.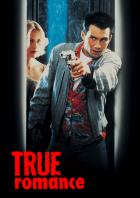 Kaufen & Leihen
Leider konnten wir keine Streaming-Angebote für True Romance finden.
Schauspieler:Christian Slater, Patricia Arquette, Michael Rapaport, Bronson Pinchot, Gary Oldman, Dennis Hopper, Christopher Walken, Brad Pitt, Tom Sizemore, Samuel L. Jackson, Saul Rubinek, James Gandolfini, Frank Adonis, Paul Bates, Val Kilmer, Chris Penn, Anna Levine, Eric Allan Kramer, Conchata Ferrell, Victor Argo, Said Faraj, Gregory Sporleder, Maria Pitillo, Kevin Corrigan, Paul Ben-Victor, Michael Beach, Joe D'Angerio, John Bower, John Cenatiempo, Patrick John Hurley, Dennis Garber, Scott Evers, Hilary Klym, Steve Gonzales, Laurence Mason, David Dean, April Freeman, Ed Lauter, Enzo Rossi, Nancy Young

Regie:Tony Scott, P.R. Tooke

Kamera:Jeffrey L. Kimball, Ron Phillips, Michael Genne, Gregory Lundsgaard

Autor:Quentin Tarantino, Roger Avary

Musik:Hans Zimmer, Greg Dillon, Samuel C. Crutcher, Virginia Cook-McGowan, William B. Kaplan, Earl Sampson, William C. Carruth, Rick Kline, Kevin O'Connell, Robert G. Henderson, Thomas Milano, James Simcik, Scott A. Tinsley, Maureen Crowe
Für diesen Film gibt es leider keine Vorstellungen.